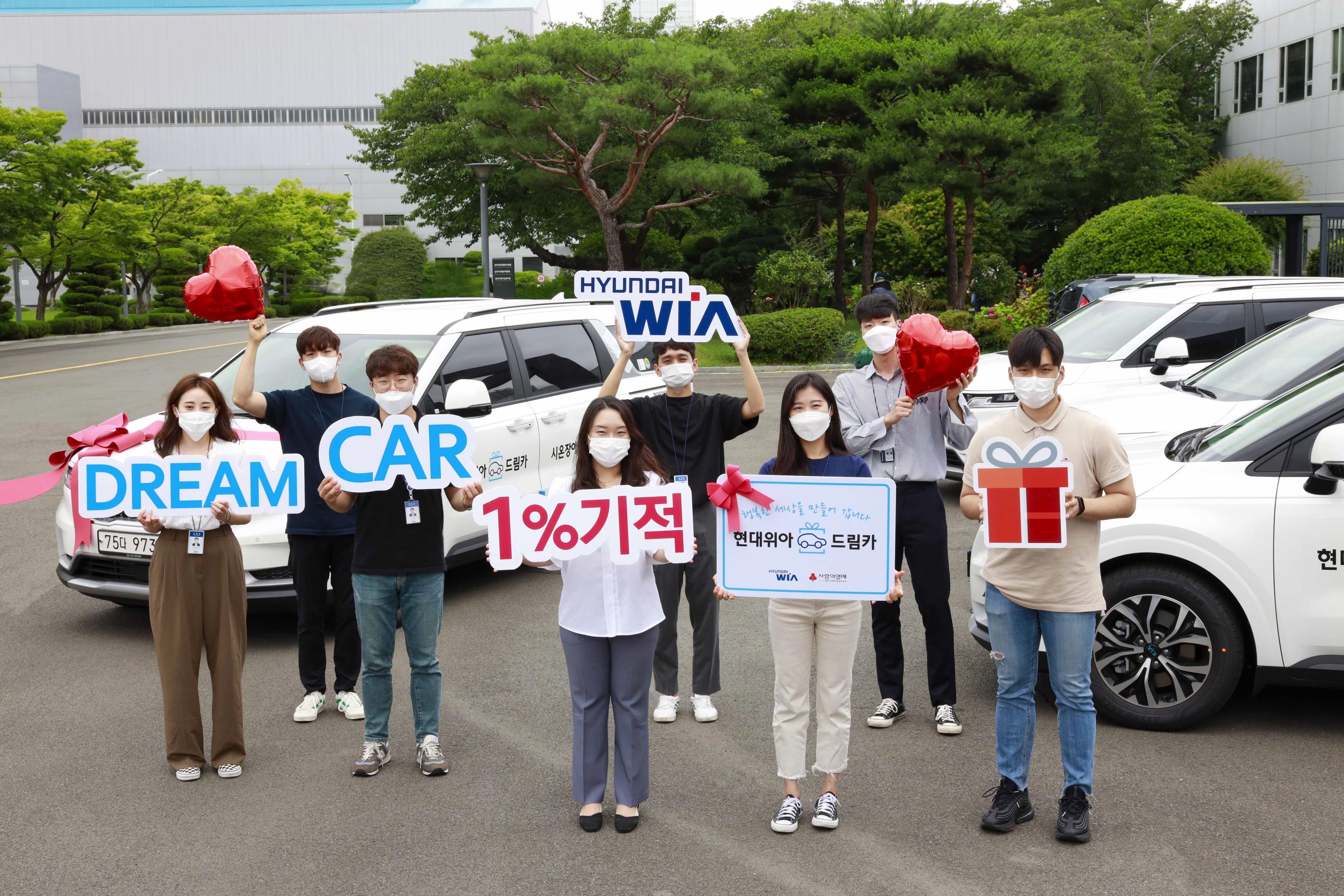 UIWANG R&D Center, June 22, 2021 - HYUNDAI WIA staff members donated automobiles to social welfare institutions in need of improved mobility.
HYUNDAI WIA donated 'Dream Car' to four different welfare agencies. Local institutes in Gwangju Metropolitan City, Changwon-si, Uiwang-si, and Seosan-si were gifted new automobiles. The accumulated number of the donated vehicles has reached 124 since HYUNDAI WIA conducted the annual donation of 'Dream Car' in 2013.
HYUNDAI WIA employees volunteered to donate 1% of their monthly wages to raise funds for those in need. KRW 135 million was raised for the automobile purchase through the employee fundraising program 'the Miracle of 1%'. Monthly CSR program run with the support of the staff members, the company is continuing to help domestic and foreign communities.
The automobiles were given to local community centers undergoing hardships to conduct welfare activities due to limited mobility. For instance, the 'Si On Vocational Traning Center', a vocational rehabilitation facility for people with special needs located in Gwangju Metropolitan City, confronted challenges to pick up over 30 people with a single car. 'Seosan Welfare Center for the Elderly' also experienced inconvenience when taking more than 50 people back and forth to the hospital.
HYUNDAI WIA plans to help spur diverse CSR programs like 'Dream Car' in the broader context of mutual, inclusive growth where those with limited mobility are not left behind. "With employees' voluntary contribution, we have successfully provided 124th Dream Car. As a partner making happier world, HYUNDAI WIA will be seeking coexistence with interested parties", said an official of HYUNDAI WIA.