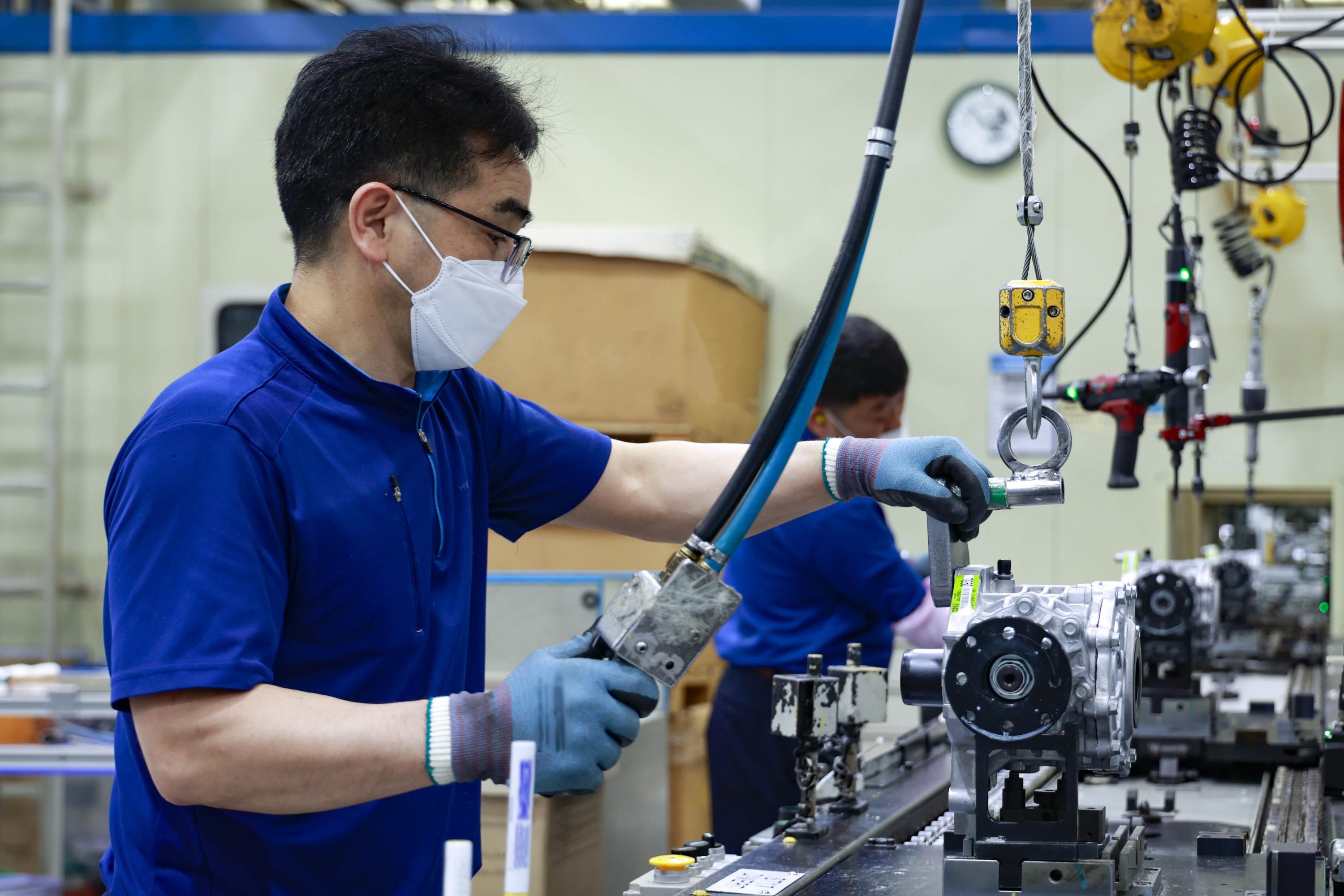 HYUNDAI WIA has set a milestone of manufacturing 10 million PTU (Power Take-off Unit), a core part for the 4WD (Four-Wheel Drive) system.
On March 30, HYUNDAI WIA has reached a production milestone of 10 million units of PTU. HYUNDAI WIA was the first to achieve this achievement among domestic auto parts manufacturers. PTU allows power to all four wheels by transferring power to a rear differential. Currently, PTU is mainly applied to SUVs (Sport Utility Vehicle) such as Hyundai Palisade, Kia Sorrento. With know-how in manufacturing PTU since 1983, HYUNDAI WIA has already reached 5 million productions of PTU in 2015.
Recently, record-high SUV car sales and demand for safety driving equipment have triggered a significant increase in PTU production. Accordingly, HYUNDAI WIA made accomplished to have the capability to manufacture 10 million PTUs per year by drastically expanding Changwon Plant 3 production facilities. It took 33 years for HYUNDAI WIA to reach cumulative production of 5 million PTU, but only six years to manufacture 5 million more.
As the demand for 4WD parts increases, HYUNDAI WIA targets the development of related technologies to ultimately develop 4WD applicable to front-wheel SUVs, rear-wheel vehicles like Genesis, and front-wheel sedans. HYUNDAI WIA is currently manufacturing ATC (Active Transfer Case) in a rear-wheel vehicle and automatic controller of 4WD electric coupling. In particular, e-Coupling (Electronic Coupling) gives a stable driving experience even in poor road conditions related to snow, heavy rain, dry sand by varying how much power goes to the front and rear wheel by the road conditions. HYUNDAI WIA is also developing e-LSD (Electronic-Limited Slip Differential) applied on high-performance automobiles. It suppresses the power imbalance that appears while driving under different road conditions.
HYUNDAI WIA plans to persistently develop 4WD parts to increase market share by supplying parts to global carmakers. "HYUNDAI WIA's 4WD parts, including PTU, perform cutting-edge technology and top-class quality" "We will strive to become a market-leading auto parts manufacturer with aggressive R&D investment", said an official of HYUNDAI WIA.