TRUE DREAM
Expand the Value of Shares
Miracle of 1%
HYUNDAI WIA employees and executives volunteer to collect one percent of their salaries to donate to local communities. Employees gather in a monthly meeting to find places to donate, and deliver the funds to the selected groups and individuals. The program gives cars to those with lower mobility, and support youths and the handicapped to become self-sufficient by working. The Miracle of 1%, made possible by the love of HYUNDAi WIA people, is changing the world.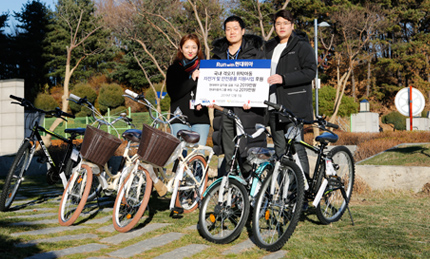 Love in a Thousand Won
One thousand Korean won, roughly one US dollar, is a small amount of money, but each dollar from many HYUNDAI WIA employees support local children and youths. In order to support the voluntary sharing culture, HYUNDAI WIA is established a matching grant program to provide more benefits to more children. Until a small child grows into an adult, HYUNDAI WIA collects these small pieces of goodwill to support them.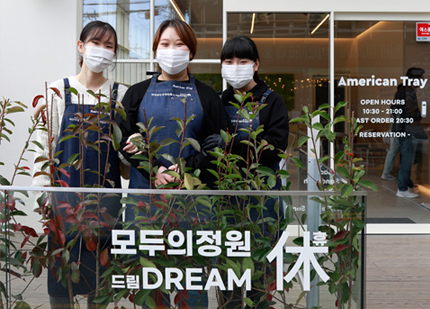 Donation Campaign
Problems with blood supply is not a strange issue anymore: HYUNDAI WIA employees engage in a blood drive during times of insufficient blood supply to give love to precious lives.
이용약관
내용이 들어가는 영역입니다.내용이 들어가는 영역입니다.내용이 들어가는 영역입니 다.내용이 들어가는 영역입니다.내용이 들어가는 영역입니다.내용이 들어가는 영역 입니다.내용이 들어가는 영역입니다.내용이 들어가는 영역입니다.내용이 들어가는 영역입니다.내용이 들어가는 영역입니다.내용이 들어가는 영역입니다.내용이 들어 가는 영역입니다.내용이 들어가는 영역입니다.내용이 들어가는 영역입니다.내용이 들어가는 영역입니다. 내용이 들어가는 영역입니다.내용이 들어가는 영역입니다.내용이 들어가는 영역입니 다.내용이 들어가는 영역입니다.내용이 들어가는 영역입니다.내용이 들어가는 영역