HAPPY MOVE
We create a sharing and understanding community
Miracle of 1%
The Miracle of 1% is one of our key social contribution activities, in which our employees voluntarily donate 1% of their salary to local communities. Since the first donation in October, 2012, over 2,000 employees participate in this program every month. Over KRW 600 million of fund is raised each year to help low-income households, people with disabilities, and other socially-vulnerable groups of people. HYUNDAI WIA's employees will continue to participate in this program not just to contribute to domestic and overseas communities, but also to make the value of sharing recognized as a universal value across society.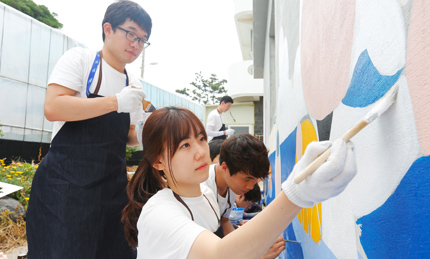 HYUNDAI WIA Volunteer Group
HYUNDAI WIA Volunteer Group have first-hand experience in helping the closest neighbors of our society. The group is operated with voluntary participation of corporate employees and their families who deeply agree with social responsibilities. HYUNDAI WIA is putting effort to make a brighter future and a happy society with positive experiences that employees and neighbors share.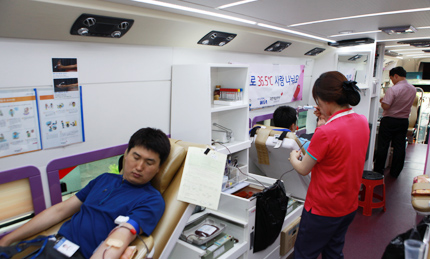 Donation Campaign
Problems with blood supply is not a strange issue anymore: HYUNDAI WIA employees engage in a blood drive during times of insufficient blood supply to give love to precious lives.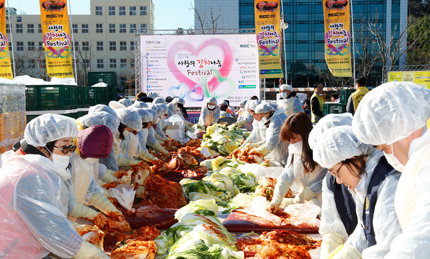 Sharing Events
There are many people who need a helping hand. Food during the holidays and kimchi to tide the winter can give much consolation to those in need. HYUNDAI WIA receives recommendations from local government to deliver food and household goods to social welfare facilities and low-income families to support them in their need.
이용약관
내용이 들어가는 영역입니다.내용이 들어가는 영역입니다.내용이 들어가는 영역입니 다.내용이 들어가는 영역입니다.내용이 들어가는 영역입니다.내용이 들어가는 영역 입니다.내용이 들어가는 영역입니다.내용이 들어가는 영역입니다.내용이 들어가는 영역입니다.내용이 들어가는 영역입니다.내용이 들어가는 영역입니다.내용이 들어 가는 영역입니다.내용이 들어가는 영역입니다.내용이 들어가는 영역입니다.내용이 들어가는 영역입니다. 내용이 들어가는 영역입니다.내용이 들어가는 영역입니다.내용이 들어가는 영역입니 다.내용이 들어가는 영역입니다.내용이 들어가는 영역입니다.내용이 들어가는 영역