HYUNDAI WIA puts the happiness of humanity as the primary value. Based on human and environment management philosophy, HYUNDAI WIA performs Health, Safety, and Environment (HSE) Management system for a world-class level business site safety management, enhancement of employee's health, and preservation of the global environment.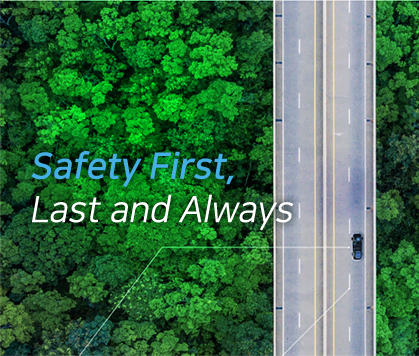 1Complying with all relevant legislation and pursuing HSE Management system for continuous improvement.
2Establishing a self-regulated safety management system and creating cooperative safety culture through consistent education and training.
3Carrying out environmental improvement and health activities to promote the health of employees and partners.
4Minimizing adverse impact on the environment by holistically implementing a clean manufacturing process with eco-friendly design, efficient use of resources, and optimum pollution prevention facility.
5Securing management transparency by openly communicating HSE Management activities and performances to all stakeholders.
CEO, HYUNDAI WIA Jae-wook Jung
이용약관
내용이 들어가는 영역입니다.내용이 들어가는 영역입니다.내용이 들어가는 영역입니 다.내용이 들어가는 영역입니다.내용이 들어가는 영역입니다.내용이 들어가는 영역 입니다.내용이 들어가는 영역입니다.내용이 들어가는 영역입니다.내용이 들어가는 영역입니다.내용이 들어가는 영역입니다.내용이 들어가는 영역입니다.내용이 들어 가는 영역입니다.내용이 들어가는 영역입니다.내용이 들어가는 영역입니다.내용이 들어가는 영역입니다. 내용이 들어가는 영역입니다.내용이 들어가는 영역입니다.내용이 들어가는 영역입니 다.내용이 들어가는 영역입니다.내용이 들어가는 영역입니다.내용이 들어가는 영역