HYUNDAI WIA puts happiness of the humanity as the primary value and performs following practices for world-class level business site safety management, enhancement of employee's health and preservation of global environment through sustainable innovation in HSE field and establishment of safe culture based on human and environment management philosophy.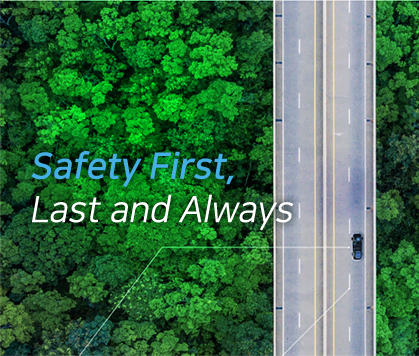 1Obey business activity related HSE regulations and pursue sustainable improvement activities through HSE management system.
2Establish free safety system through continuous worker education, training and create safe work site by pre-eliminating potential risk factors.
3Identify and resolve harmful & hazardous elements for all employees and members of supplier's health improvement.
4Minimize environmental impact with eco-friendly design considering the entire process, efficient use of resources and optimal implementation of antipollution facility.
5Transparently share and sincerely communicate HSE management activity to stakeholders such as executives and staff members, suppliers, local communities, customers and etc.
CEO, HYUNDAI WIA Kyung-bae Kim
이용약관
내용이 들어가는 영역입니다.내용이 들어가는 영역입니다.내용이 들어가는 영역입니 다.내용이 들어가는 영역입니다.내용이 들어가는 영역입니다.내용이 들어가는 영역 입니다.내용이 들어가는 영역입니다.내용이 들어가는 영역입니다.내용이 들어가는 영역입니다.내용이 들어가는 영역입니다.내용이 들어가는 영역입니다.내용이 들어 가는 영역입니다.내용이 들어가는 영역입니다.내용이 들어가는 영역입니다.내용이 들어가는 영역입니다. 내용이 들어가는 영역입니다.내용이 들어가는 영역입니다.내용이 들어가는 영역입니 다.내용이 들어가는 영역입니다.내용이 들어가는 영역입니다.내용이 들어가는 영역