HYUNDAI WIA Strives for Mutual Growth for a Better Future
HYUNDAI WIA and its partners are in a permanent relationship of mutual growth, in which they not only share a business goal, but also culture and vision for continued development.
A company cannot grow on its own. HYUNDAI WIA collaborates and communicates with its partners because it understands that it can only generate larger values when doing so. Based on this understanding, HYUNDAI WIA provides various forms of support in technology, finance, and training to create an ideal environment for mutual growth.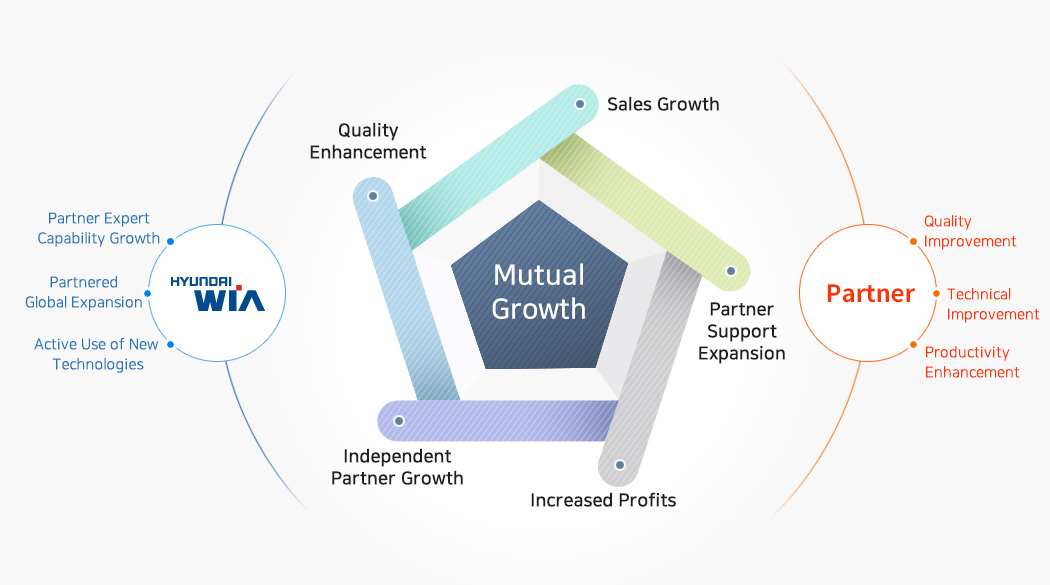 Mutual Growth Program
HYUNDAI WIA provides various mutual growth programs to help its partners strengthen their competitiveness. In an attempt to actively comply with the mutual growth agreement, HYUNDAI WIA expanded partner support programs and is developing new ways to enhance their competitiveness, ultimately becoming a model case of mutual growth effort.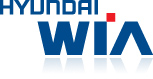 4 Major Practices for Compliance Program

Sign agreements with partners, new registrations, and operational improvements

Strengthen Growth Foundation

Form transparent and healthy relationship with partners and a mutually respecting culture

Competitiveness Support

Technical support, protection, and quality improvement for partners

Financial Support

Operate various financial support program for partners

Mutual Growth Events

Engage in mutual cooperation and exchange programs with partners
이용약관
내용이 들어가는 영역입니다.내용이 들어가는 영역입니다.내용이 들어가는 영역입니 다.내용이 들어가는 영역입니다.내용이 들어가는 영역입니다.내용이 들어가는 영역 입니다.내용이 들어가는 영역입니다.내용이 들어가는 영역입니다.내용이 들어가는 영역입니다.내용이 들어가는 영역입니다.내용이 들어가는 영역입니다.내용이 들어 가는 영역입니다.내용이 들어가는 영역입니다.내용이 들어가는 영역입니다.내용이 들어가는 영역입니다. 내용이 들어가는 영역입니다.내용이 들어가는 영역입니다.내용이 들어가는 영역입니 다.내용이 들어가는 영역입니다.내용이 들어가는 영역입니다.내용이 들어가는 영역