SAFE MOVE
We provide a safe experience for all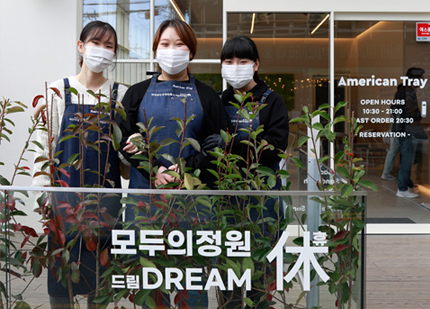 Yellow Cover Sharing
Our Yellow Cover Sharing Campaign is a project that distributes backpack safety covers for children to commute to school safely. These covers are fluorescent so that children can be easily recognized by drivers, thereby preventing traffic accidents. As of 2019, we have distributed over 36,000 covers in total to elementary schools across the country. We are fulfilling our responsibility as a leading automotive part company to prevent road traffic injuries of children repeatedly occurring in school zones.
Roof Slate Enhancement Project
Underdeveloped rural villages Korea still have many houses with slate roofing. Slate roofing, first replacing thatched roofs in the 1960s and 1970s as a part of rural village roofing improvement project, contain carcinogenic asbestos, which harm the health of the residents. HYUNDAI WIA, in order to improve the living conditions in the rural villages, conducts slate treatment project annually to protect the health of the residents and improve their lifestyle.
이용약관
내용이 들어가는 영역입니다.내용이 들어가는 영역입니다.내용이 들어가는 영역입니 다.내용이 들어가는 영역입니다.내용이 들어가는 영역입니다.내용이 들어가는 영역 입니다.내용이 들어가는 영역입니다.내용이 들어가는 영역입니다.내용이 들어가는 영역입니다.내용이 들어가는 영역입니다.내용이 들어가는 영역입니다.내용이 들어 가는 영역입니다.내용이 들어가는 영역입니다.내용이 들어가는 영역입니다.내용이 들어가는 영역입니다. 내용이 들어가는 영역입니다.내용이 들어가는 영역입니다.내용이 들어가는 영역입니 다.내용이 들어가는 영역입니다.내용이 들어가는 영역입니다.내용이 들어가는 영역