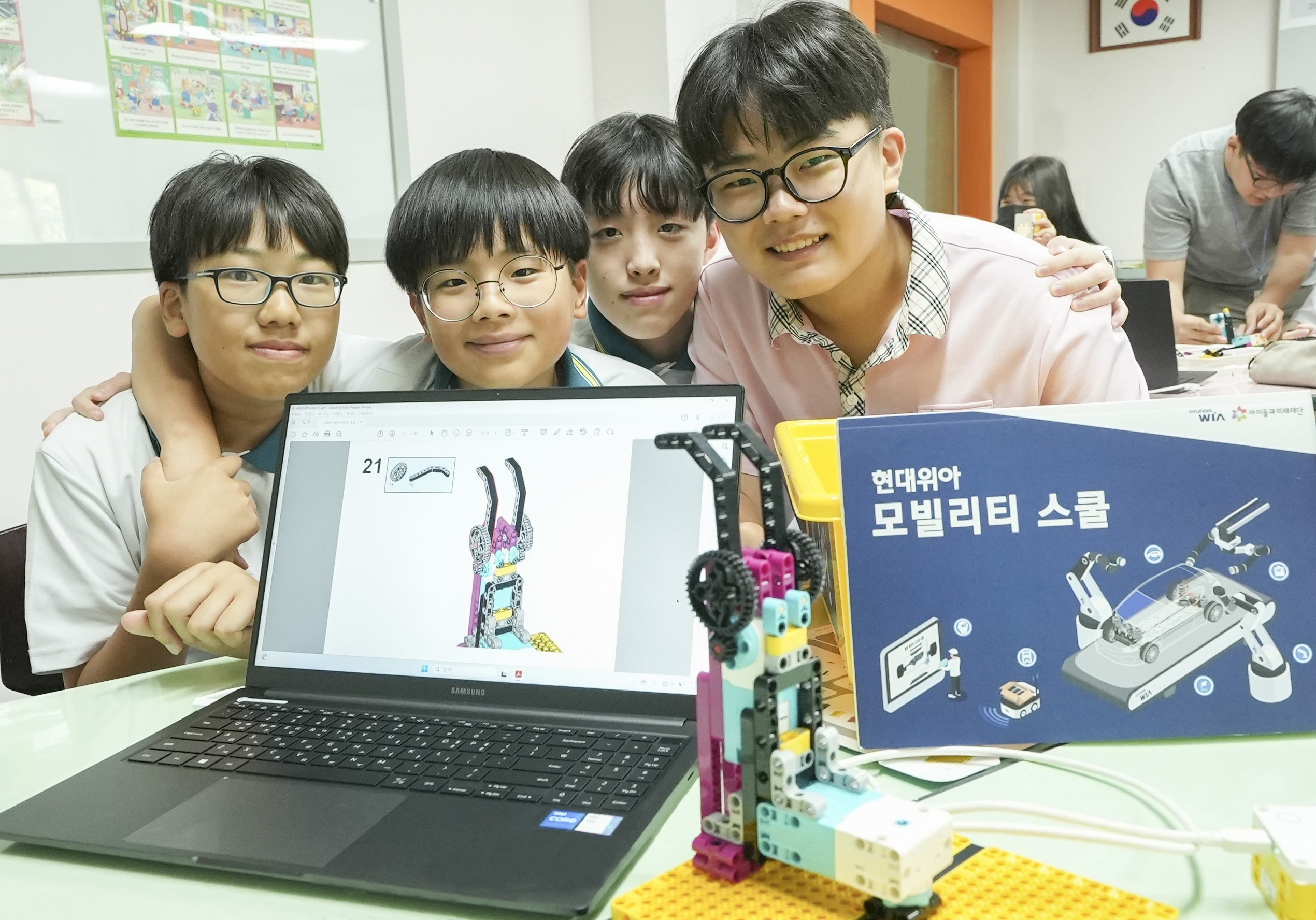 Gocheon Middle School students actively participating 'Mobility School' held at Uiwang-si, Gyeonggi-do. Courtesy of HYUNDAI WIA
HYUNDAI WIA runs 'Mobility School' to train potential talents in industrial business.
On September 29th, HYUNDAI WIA announced that it has opened a 'Mobility School' for middle school students in the region by cooperating with different organizations, including Gunpo Uiwang Office of Education, Gyeongsangnam-do Changwon Office of Education, and Future for Youth Foundation. 'Mobility School' is a designated class that teaches students about future mobility by building robots and cars. The class is run as the selected program for the test-free semester of middle school students. HYUNDAI WIA is the first local firm to implement the program for the test-free semester by partnering with Education offices.
HYUNDAI WIA's 'Mobility School' will be held for eight weeks in this year's second semester, targeting three schools in Uiwang-si. Then, it will be available in three schools at Changwon-si in the first semester of 2024. The total number of participants is 180 students in their first year of middle school. HYUNDAI WIA will hold a 'Mobility Competition' at the end of the semester to enhance learning performance.
The 'Mobility School' is an educational program associated with HYUNDAI WIA's business. It aims to help students understand HYUNDAI WIA's major products while bringing them closer to future technologies such as future mobility and robotics. The classes are taught by utilizing 'Spike Prime,' an educational LEGO kit, to aid students in comprehending the subject matter. Students will use the 'Spike Prime' to build collaborative robots, logistics robots, and smart manufacturing solutions with professional instructors. In the upcoming competition, students will make and drive their own future vehicle models.
HYUNDAI WIA plans to expand the 'Mobility School' in the future through cooperation with local education offices. "We opened the 'Mobility school' to bring students closer to future mobility. We will also try our best to provide beneficial education to students in various regions," said an official from HYUNDAI WIA.